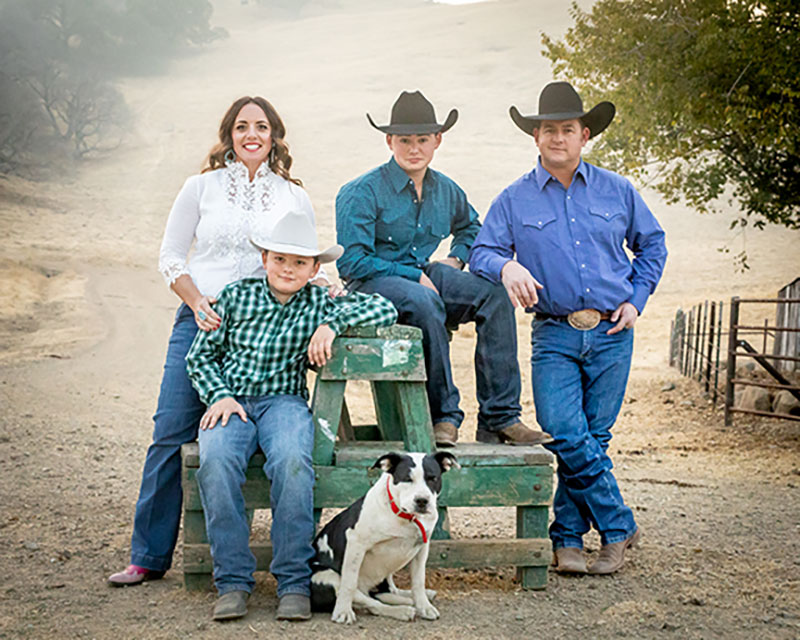 We are most comfortable behind the scenes; but sometimes people want to know who we are, what we do and what we are about.
WHO WE ARE
"We" are Spur X Ranch Improvements, Inc., a vertically integrated, family-run company consisting of Russ and Carly Piazza and our boys.  For over 10 years, Spur X Ranch Improvements has been providing practical solutions and keen personal service to our clients.
WHAT WE DO
Our services include fence, grading and building and improving water systems as well as other custom projects. We aspire to help our clients bring to fruition whatever their specific ranch improvement project is–and we most enjoy consulting on custom projects.  We consult with the belief that collaborating, throughout the entire process, should be as exciting as the end result.  Our services are continually improving and evolving because of our clients.  They help us chart our course and grow.
WHAT WE ARE ABOUT
We believe whole-heartedly in giving back to our community, so we devote time and donate to local organizations in order to help them succeed. Some of our favorites are: Purple Heart Outdoor Tour, Native Sons of the Golden West, Mule Deer Foundation, Alameda County Livestock Auction and Boosters, Crane Ridge 4-H, Livermore Junior Rodeo, Contra Costa Alameda County Cattlemen's Day & Golf Tournament, Los Vaqueros Days, Rowell Ranch Rodeo and Livermore Rodeo Cowgirl Picnic.
In short, Spur X Ranch Improvements will design and deliver practical, high-quality services for your farm, ranch, home and you!  Want to work together? Drop us an email to get started.